KCC's focus is to maximize useable land area, mitigate environmental issues and variables that can arise throughout the lifespan of a development; with the goal of delivering a stable and secure site. These objectives are addressed though our leadership, innovation and insight along with our experience and commitment to customer satisfaction which will assure that KCC will meet targets.
Whether it's new-build construction or redevelopment, KCC understands that site development is the foundation upon which any construction project is built. Therefore, it is critical that the project team evaluates existing site conditions and applies innovative strategies to complete this initial phase.

Our seasoned professionals have faced and overcome an extraordinary variety of site conditions. Through consistent and dedicated performance, our team has garnered a wealth of experience that allows us to bring a higher level of planning and troubleshooting to our clients' site development work.
Paulsboro Marine Terminal - Stage 1 Rail & East Parcel Development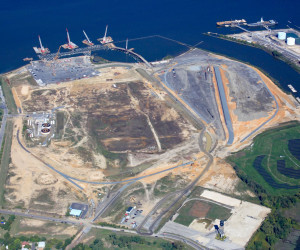 KCC was contracted by the Gloucester County Improvement Authority on its Stage 1 Rail & East Parcel Development to redevelop a former BP Refinery into a new terminal to be operated by Holt Logistics.
The success of the project relied on KCC's ability to adhere to the rigid timeframe in a safe manner.
Contract PMT-013 is the first of two back-to-back, fixed-price contracts totaling $22.5 Million that KCC successfully performed at the new 175-Acre Marine Terminal on the Delaware River in Paulsboro, NJ. KCC worked directly for the Gloucester County Improvement Authority (GCIA), which is the contracting agent for the operator of the facility, the South Jersey Port Corporation.
Through a well-coordinated and organized approach, KCC was able to meet the aggressive deadlines established for both contracts. All work was completed on-time and on budget, and within an 18-month period. Most of the work was self-performed by KCC's crews, with specialty subcontractors performing the drilling…
Port Newark Container Demo and Earthwork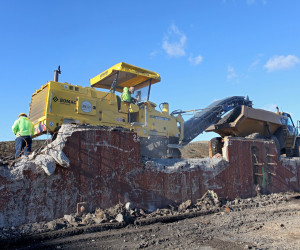 KCC was contracted to demolish existing dry and reefer warehouses for the Port Newark Container Terminal (PNCT), who is the owner and operates under a long-term agreement with the Port Authority on a 267-acre site.
The engineer of record for the project was AECOM, who was responsible for certifying that the project was constructed in accordance with its drawings and specifications, of which, were previously approved by PANYNJ.
The project is a critical part of future PNCT plans, as the facility is poised for major development during its upcoming vital Phase II expansion, preparing for the opening of the newly expanded Panama Canal. The expansion will add substantial operational growth, which will result in a surge of the size and number of containerships to be handled. Once completed, PNCT's capacity is expected to more than double from 1 to 2.4 million TEUs.